The DROSSBACH SAFECOONEC Socket System is produced completely inline. A plastic coated glassfibre band is welded on the socket.
This wrapping is able to prevent each kind of creeping, which is one of the few handicaps of plastic, especially under load.
Thus we are able to use very strong compression seals specially designed within our group of companies. Thereby we effectively prevent a pressure reduction at the sealing ring and achieve a long-time tightness of the pipe system.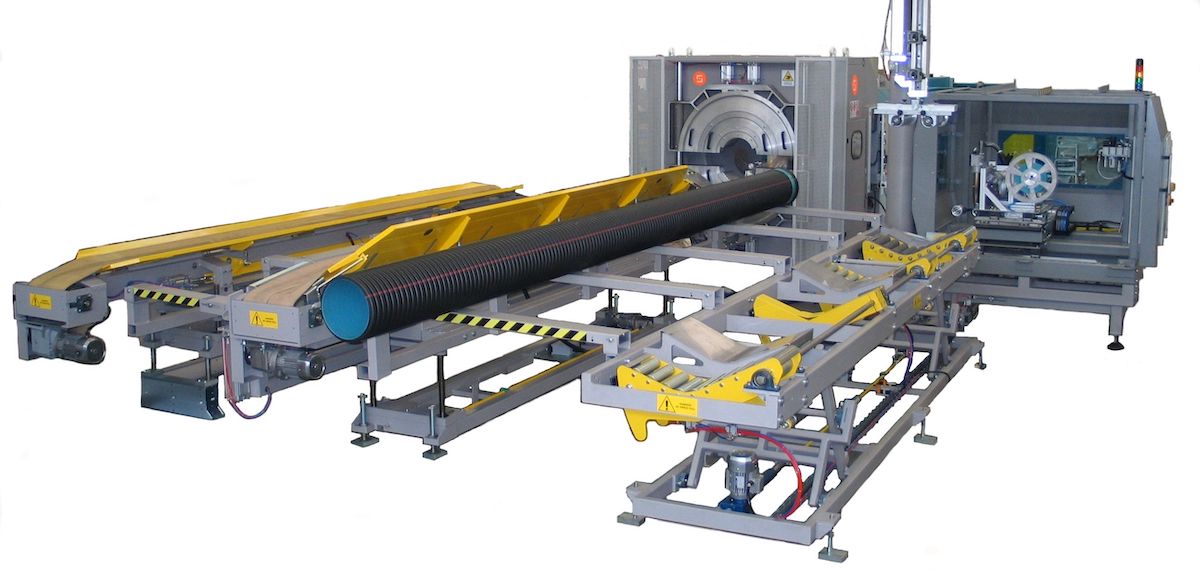 View onto the back end of the production line.
In the foreground the handling station where the pipes are shift from left to right, in the background on the left the planetary saw and on the right the new SAFECONNEC unit by DROSSBACH.